Introduction
Hi and welcome to the Fresh Ways to Use Free Stock Images Course
Watch the introduction video or if you prefer to read it's all here (below):
I'm Chloe and I'm a digital content trainer with graduate qualifications in communication and a special interest in design with photographic images.
This course has been created to give you confidence working with photographic images in your content, to boost engagement with your business and your brand, and set you apart from the crowd with a look and feel that's unique to you.
You know it's mega-busy online. To stand out from the crowd you must have strong visuals in your social posts and blogs. This will massively increase the chances someone will read your all important message. And you want that because that's how you build the crucial relationships that turn curious content visitors into clients.  
So it's really important to select strong images that reinforce your message and help you define your brand.
To do this most businesses turn to free stock sites but with thousands of businesses owners relying on the same sources, your content can end up looking just like everyone else's. And this is bad news for your brand. Generic doesn't sell. Specific sells.    
So what can you do about it? Well either you can opt for expensive stock subscriptions that will give you less widely used images (and leave a big hole in your bank account) or you can learn how to get maximum mileage out of what's already out there and really make it your own.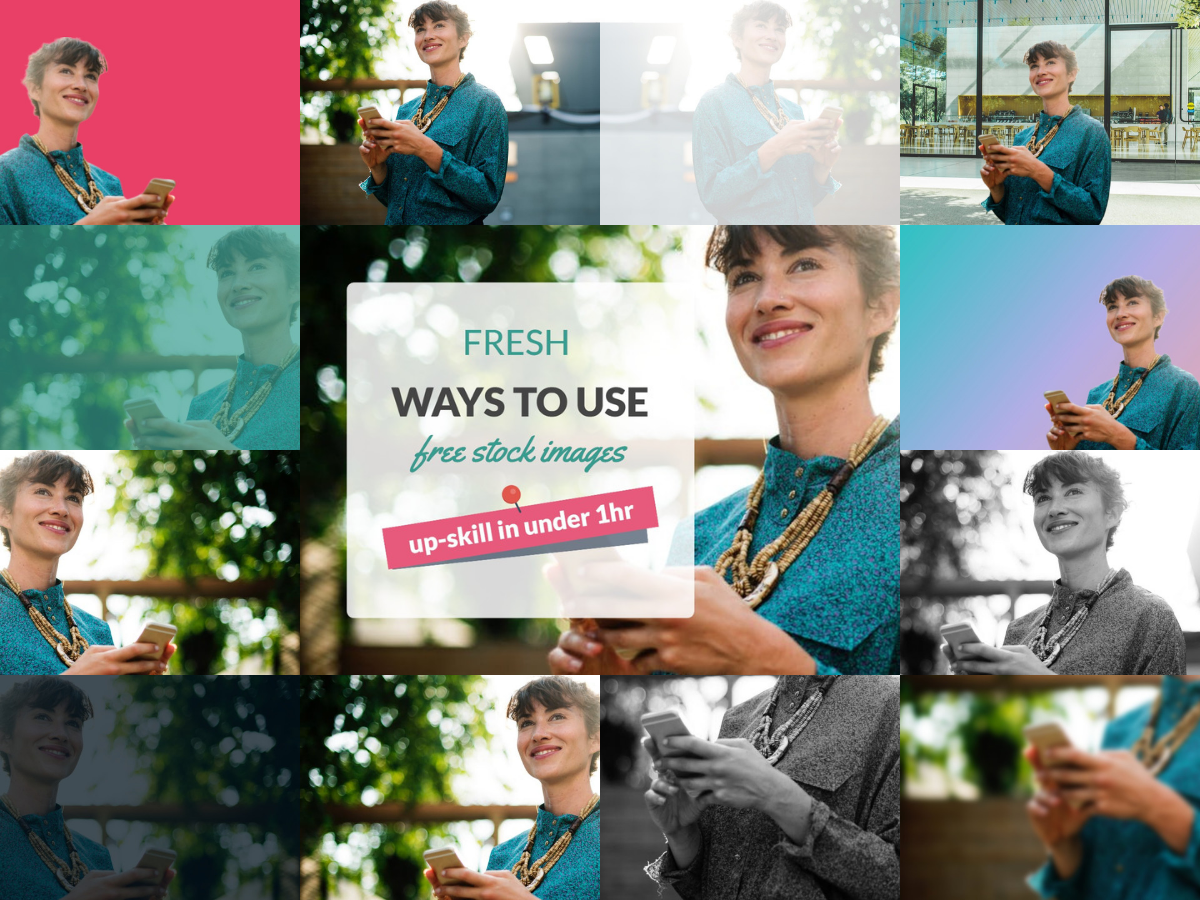 Image from rawpixel.com
In this course we cover simple editing and customising techniques to crop, flip, reposition and change the background of one feature image. This example will show you how one image can be used multiple ways and transformed to achieve different looks for your business. I also show you how to add coloured transparencies to give you greater flexibility to add text to your images for social posts and blog titles.
At the end of this course you will have a confident skill set in basic editing and customising images in your choice of design tool. We feature Canva and Snappa but you will find the same skills will work in any tool you wish to use.
I hope you enjoy the course which is designed to be really focussed on just what you need to know to create more confident content with photographic images using simple techniques you can get using right away.
Let's get going!
P.S. Are we connected? Join us on the Create It Content on Facebook, Instagram, or connect with me on LinkedIn for content tips and advice and news about new courses coming soon.