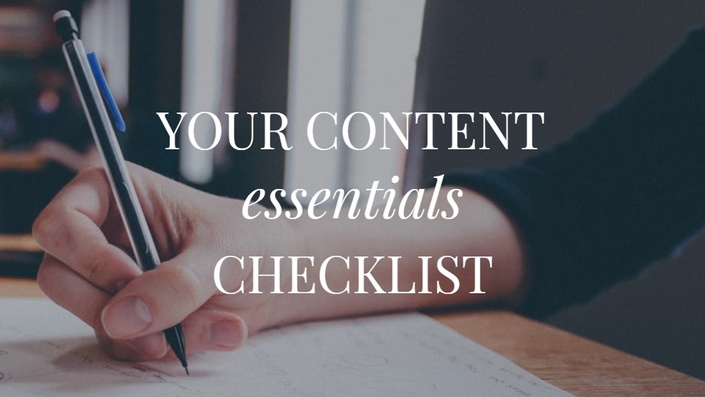 Your Content Essentials Checklist
Quick-tick Content Essentials DIY Audit
You know you need to be visible online and maintain a strong consistent presence, but you're overwhelmed with all the contradictory advice about how to do that.
You're trying really hard to join up all the dots. And make sense of all the overwhelming information coming at you about creating content to market your business online.

You'd really like someone to spell it out in simple terms with no nonsense and no pricey upsell to some fancy program you don't want, and don't need.
You just want to know what's essential to your digital presence, and you'll do it. Ideally you want a list of things you can just tick off and see what's missing.
Well, I totally want you to have this clarity too!
To save you wasting any more time (or money) on stuff you don't need (and don't need to know), I've boiled down the essential elements you need to successfully build your business visibility online to just five key focus points. I call them:
YOUR CONTENT ESSENTIALS
I've put these in infographic form for your quick and easy reference.
And a checklist for you to do your own super-quick content essentials audit, so you can decide what areas to focus on next until you have them all covered.
Download your infographic and checklist. Print them and keep handy for your reference. So you don't have to get sucked into any more information overload about what you need to be doing.

SIGN UP NOW AND PUT ALL THAT CONFUSION DOWN!
THIS CHECKLIST IS FOR:
Consultants, coaches and educators looking for clarity and focus to build your professional presence, so you can connect effectively with your clients (and potential clients) online.
People who are tired of all the confusion and overwhelming information about digital marketing, who just want a straight answer about what matters most in your content and communication, so you can do that and put everything else down.
Business owners who like to keep things simple and streamlined with a list they can check off, that tells them what you're doing and what you need to do, to move your content communication forward.
Your Instructor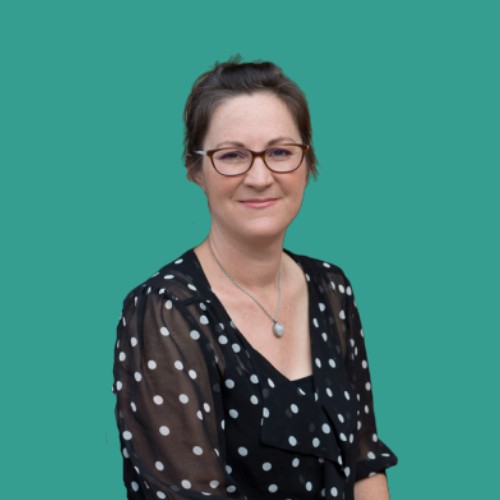 Hi I'm Chloe, I'm a digital content trainer. I help new and established consultants, coaches and educators create confident content. I can take you from stuck and stressed to clear and confident with easy to understand content marketing strategies and creative skills training. So you can connect with your clients and grow your business presence online.
You're in safe and capable hands learning with me. I've facilitated over four thousand hours of adult learning in the classroom as a qualified trainer. I have a Graduate Diploma in Communication, a broad creative skill-set and a special interest in photography for social media. I bring you no-nonsense practical training designed for really busy professionals!
Course Curriculum
Your Content Essentials
Available in days
days after you enroll
Frequently Asked Questions
How long is the download available for?
For a while for sure, but we might retire it one day so don't miss out, get it now.
How long do I have access to the downloads?
Once you've signed up they're yours forever - so long as you download them and put them somewhere handy you don't forget!
What if I am unhappy with the downloads?
We would never want you to be unhappy! But it is a free download so there's no refund :)
GET CLEAR ON YOUR CONTENT ESSENTIALS SO YOU CAN JUST DO WHAT MATTERS MOST!