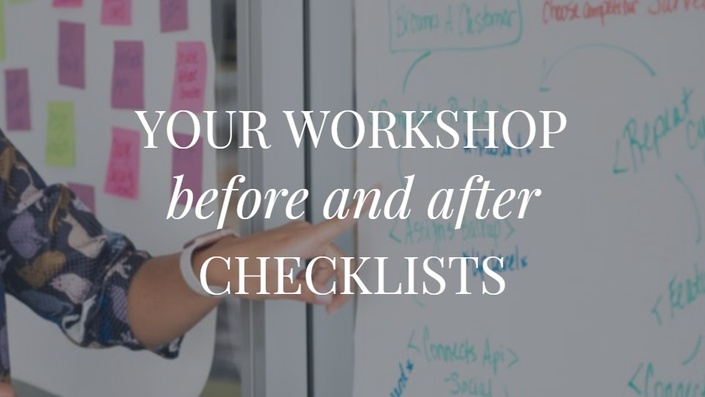 Your Workshop Before And After Checklists
Make the most of your content opportunities (and don't forget the biscuits!)
A workshop is an amazing opportunity to get insights from your clients to boost your content marketing.

But there's a lot to do organising all the practicalities to make sure everything runs like clockwork. (Who wants to get to tea break and find you forgot to buy biscuits?!)
These before and after checklists cover all important logistics as well as reminding you to:
Take time to brainstorm everything you learnt from discussions and feedback to work into your future content marketing.

Arrange a coffee with a debrief buddy to make the most of your experience and interaction with your clients (so you don't miss any essential insights).

Make sure you invite your new connections to your social media platforms to grow your audience (even with the ones who didn't make it on the day).
Included with these checklists are notes to give suggestions about how to capture insights on the day that you can turn into content gold later. Also some photo-opportunity prompts to get some quality visuals for your social media and future events too!
Download print and check off your event-essentials every time you run a workshop to really make the most of your content/communication opportunities.
THESE WORKSHOP BEFORE AND AFTER CHECKLISTS ARE FOR:
New and established consultants and coaches running training events, who want to create a seamless professional experience for attendees that gives a totally professional impression.
Experts in knowledge-based businesses who want to make the most of every content opportunity that comes their way, to create engaging relevant content that builds relationships and converts audience members into potential clients (and keeps existing clients coming back for more).
People who love to be organised and not leave anything to chance, who like lists and visual cues to make sure everything gets done.
THESE WORKSHOP BEFORE AND AFTER CHECKLISTS ARE NOT FOR:

Consultants and coaches who don't run events (though you might be missing a trick there if you're not).
People who love the adrenaline rush of flying by the seat of their pants (we'll just let you do your thing and not be a buzz-kill!).
Business owners who don't see the benefit in planning ahead or de-briefing after an event (though honestly we're not sure why anyone wouldn't enjoy planning, and having a good ponder on lessons learnt - we love it and we'll do our best to persuade you to love it too!).
Your Instructor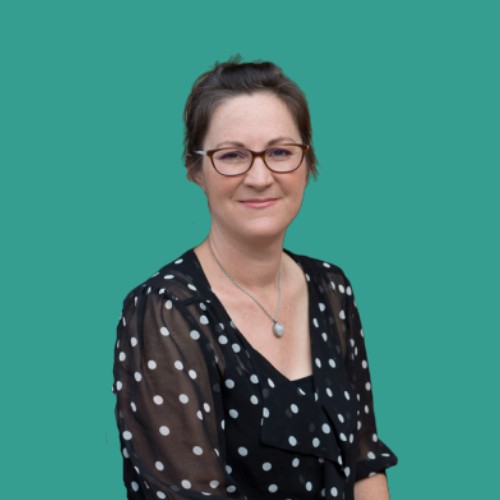 Hi I'm Chloe, I'm a digital content trainer. I help new and established consultants, coaches and educators create confident content. I can take you from stuck and stressed to clear and confident with easy to understand content marketing strategies and creative skills training. So you can connect with your clients and grow your business presence online.
You're in safe and capable hands learning with me. I've facilitated over four thousand hours of adult learning in the classroom as a qualified trainer. I have a Graduate Diploma in Communication, a broad creative skill-set and a special interest in photography for social media. I bring you no-nonsense practical training designed for really busy professionals!
Course Curriculum
Your Workshop Before And After Checklists
Available in days
days after you enroll
Frequently Asked Questions
How long is this download available for?
For a while for sure, but we might retire it one day so don't miss out, get it now.
How long do I have access to the download?
Once you've signed up it's yours forever - so long as you download it and put it somewhere handy you don't forget!
What if I am unhappy with the checklists?
We would never want you to be unhappy! But it is a free download so there's no refund :)
DON'T DO YOUR NEXT TRAINING EVENT WITHOUT THIS COMPREHENSIVE CHECKLIST BY YOUR SIDE!